Our Firm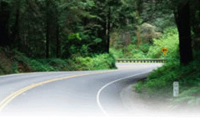 Experience.

Southern Asset Management is a Financial Services Firm based in Tallahassee, Florida. With more than thirty years experience in helping clients to build and preserve wealth through investment strategies, survivorship planning, retirement planning, legacy planning, and estate planning.

Simplicity.

Our comprehensive range of services strives to consolidate all of your financial activity in one place. The goal of this integrated approach is to simplify financial matters and allow you to spend more of your valuable time on the things that matter most.

Financial Independence.

We measure our success by our clients' ability to reach their individual goals. We strive to create long-term, lasting value for our clients. As your advisor, we will help you build a solid foundation for financial independence - however you may define it.

Collaboration.

Our goal is to offer you an integrated and seamless experience as we partner with other professionals to design a financial plan that can help meet your objectives. Working as a team, we will address your most current needs first. We strive to ensure as we work through your existing financial picture, that your comprehensive, long-term financial strategy is the embodiment of your individual, financial aspirations.
Please call us if you have any questions about our firm or the range of financial products and services we provide. Our firm has a relationship with a variety of financial services companies, so if we don't have a product or service, we know a group that does.
---
William Davey Owens
Our Founder

When it comes to helping his clients, Davey thinks of himself as the teacher and the architect. After conversations with his clients about their dreams and goals, he works with them to formulate a plan. He builds plans for his ....Read More....